"Omni-channel targeting capability (targeting users on desktop, mobile, tablet,..."
– Jefferies Research
Om vs Home (Facebook Home, that is)
om: John Gruber invited me to his podcast, The Talk Show this past week and we talked about a whole bunch of things. Amongst topics discussed:  Facebook Home (the faux-app/OS hybrid.) Facebook and its mobile OS (why I believe there is one in the works and is… View Post
Allen Stern, may you rest among angels
om: Allen Stern, a blogger and a great human being passed away this last week, according to an update from his sister. The cause of death is not clear. I learned this when I woke up early in the morning. It wasn't how I wanted to start my day and it has sent… View Post
"Facebook is the Soviet Union of the modern web."
– via GigaOM
2 tags
Living With a Lot Less
"Intuitively, we know that the best stuff in life isn't stuff at all, and that relationships, experiences and meaningful work are the staples of a happy life." Graham Hill, founder, Treehugger.com, in the New York Times
Watch
brookhavenlab: Three Years in 13 Seconds The landscape at Brookhaven has been changing with the addition of the 1/2 mile ring for the new National Synchrotron Light Source II (NSLS-II). Our first light source (the original NSLS) uses electrons accelerated to nearly the speed of light to produce x-rays 10,000 times brighter than the ones your doctor uses to check out a broken bone. Instead of...
6 tags
Using a Dynamic Map as a Table of Contents
I have a project planned for this blog in 2013 — a series of blog posts touring the village of Cotuit each accompanied by photographs of the relevant landmark or neighborhood. I want to use a map of the village as a 'table of contents' — either by adapting Google Maps or Google Earth into a dynamic interface, using the 'pin' function to mark each spot and then link that spot deeper into a...
4 tags
Ev Williams, Larry Page & Internet of Islands
Larry Page, CEO Google in an interview with Fortune magazine  The Internet was made in universities and it was designed to interoperate. And as we've commercialized it, we've added more of an island-like approach to it, which I think is a somewhat a shame for users. Two years ago, Evan Williams of Twitter said the same in a conversation about two years ago:  If you create...
Om Malik: Attn founders: CEO Jeff Immelt on GE's... →
Will GE start buying software companies in Silicon Valley? After all, Immelt had venture capitalist Marc Andreessen on stage, and Andreessen would love to sell him some big data companies and pocket those GE dollars. "We are better off acquiring people than companies," Immelt said. The company is…
3 tags
End of Maison Martin Margiela brand?
Don't get me wrong, I very much appreciate the Margiela brand, but it's not at all what it used to be after it was bought out by Diesel jeans in 2002, and licensing out the name to a fast-fashion brand like H&M is just the wrapping paper and bow on the end of an era — as the Margiela brand was originally founded on the principle that authenticity trumps marketing hype and label...
How big is Tumblr?
Tumblr now has 120 people. It is clocking 20 billion page views a month, has about 80.8 million blogs and over 35.7 billion total posts and gets about 165 million unique visitors every month. [via GigaOm]
In conversation with David Karp, CEO & Founder of...
my notes from a conversation with David Karp, CEO & Founder of Tumblr. He talks about the social web, Tumblr's place in this new Internet, the shift to mobile, the iPad Mini and how he has changed as a founder and entrepreneur. [ continue reading on GigaOM]
4 tags
Watch
Tumblr CEO David Karp in conversation with Mathew Ingram at GigaOM RoadMap 2012 conference. 
4 tags
Jessica Alba & Microsoft sitting on a tree
Is Jessica Alba endorsing Windows Phone 8? Looks like she is.
Make no mistake: it's Tim Cook's Apple now
Some Apple watchers thought Cook wouldn't be up to the task of leading the kind of company that Jobs built; the thinking was that he'd look at his role as simply a caretaker, and that he lacked the capacity to be bold or visionary like his predecessor. But the move today contradicts that thinking, and the result is a pretty different organization, one looks less like Jobs' Apple and more like...
6 tags
A SF Giants Dynasty: a Yankee Fan's take
Another stark parallel between Yankees of the late 1990s and the 2012 Giants — both teams made miracle plays seem normal. They did little things better than the other guys. They just wanted to win more because they believed that they deserved to win. It is easy to say luck was involved — yes it was — but lets not forget they beat a team that essentially made Yankees look old, tired and a bunch...
4 tags
Scott Forstall & Steve Jobs
"Forstall forgot he was Steve's guy, not Steve Jobs." Om Malik
3 tags
On Cellular+WiFi, Mobile Safari Rules
Mobile browser data from Akamai IO for the month of June shows approximately 38 percent of requests on cellular networks came from Android Webkit.  Some 33 percent came from Mobile Safari; and about 4 percent from Blackberry. However, add Wi-Fi, the numbers shift in favor of Mobile Safari, which accounted for an average of approximately 60 percent of requests.  Android Webkit represented about 23...
Is Bourne's Cinematic Legacy Damaged? →
The movie, started off in a spectacular fashion and for about twenty minutes kept me on the edge of the seat. But what followed was couple of hours of mediocre, uninspired and tired movie making.
Yo Zuck: You have come a long way dude →
It has been fun to see Mark Zuckerberg go from being the awkward college dude to being a mega-billionaire. At the end of 2004, I pitched my editors at Business 2.0 a story on Facebook, which at that time was known as Thefacebook.com. I was super excited about Facebook. At that time, there wasn't much interest in the company amongst the editors — after all, it was nothing more than a hook-up...
What blogging means to me →
The idea of blogging is sharing and telling people this is how I view the world. We get confused by blogging as an opinion and as news. We have pigeonholed blogging into this platform based blogging which is not quite it. You could be on WordPress, Twitter, Tumbler or Facebook, as long as you are writing, creating, opining, sharing any kind of thing, it is blogging. We have earlier, written...
Naveen Selvadurai, Foursquare co-founder Checking...
Foursquare co-founder Naveen Selvadurai is likely leaving the company. Selvadurai and Dennis Crowley started Foursquare together. Selvadurai worked on the first Foursquare iPhone app. The reasons for his leaving the company are not clear just yet. Foursquare has nearly 15 million users. More @GigaOM
Vimeo vs YouTube: Who's Better? →
The Rise of Twitter-based Astroturfing?
A competitor tries to piggyback on another company and intersect the stream and inject "look at me – my thing is good also" into the mix. I haven't decided if this is brilliant or stupid, but after chewing on it a little it felt like a derivative of astroturfing to me. My concern isn't the one off dynamic, which I don't think has much real impact. It's when this becomes a social media strategy....
2 tags
Don't Drink & Tweet - George Clooney
"I drink in the evening & I don't want anything that I write at midnight to end my career" - George Clooney on why he doesn't drink and tweet.
2 tags
Siri will you marry me? [Video]
There have been virtual assistants before, but none like Siri. Just ask Jonathan Mann. Enjoy! (via)
5 tags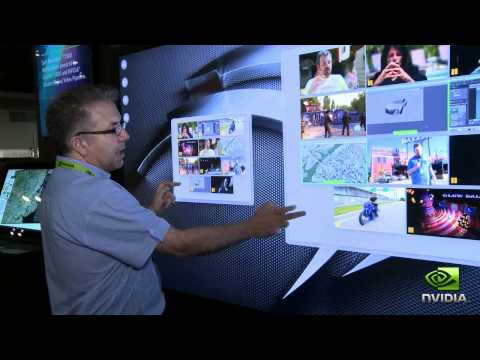 9 tags
1 tag
5 tags
1 tag
Sunglasses as a Service.
Parisian La Fabrique de Lunettes had gotten to it before. via
1 tag
The Charging Tap
via and via
Mario Batali's New York Favorites →
Foodspotting got the big chef to share his picks with them. I have had this and let me just say — the chef is right. It is outstanding. Damn.. I am hungry!!! 
1 tag